A few things we're great at
We create bespoke applications leveraging large-language models.

Whether you are looking to streamline workflows leveraging out-of-the-box GPT models or build a completely bespoke solution building on foundation models, we have the expertise to deliver an end-to-end solution.
We help to ensure that your AI-powered application is safe for end-users.

We provide an expert red-team to probe for weaknesses and detect prompt-injection attacks.
We can advise you on best-practice to reduce your attack-surface against emerging AI threats.

We can help you leverage agent-based modelling, machine-learning and large-language models for systematic trading and risk modelling.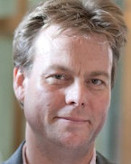 Dr. Phelps is a hands-on CTO with over 20 years of experience specializing in AI-driven platforms, data analytics, and, more recently, large-language models. He has a proven track record of leading, mentoring, and delivering strategic AI solutions in fast-paced environments, with a recent focus on the integration of LLMs. He is an active contributor to open-source AI communities and a notable presence in the international research arena, presenting at leading conferences and blue-chips including Google DeepMind. Adept at aligning technology strategies with business objectives to drive operational efficiency.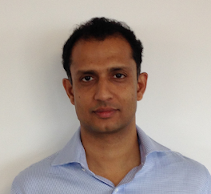 Dr. Kalidindi brings over a decade of combined expertise in data science and derivatives trading. His six years as a data scientist, paired with four years as a technical business analyst, have been marked by consistent project delivery and impactful results. Notably, he developed a machine learning solution that boosted revenue by $18 million for a major blue-chip company. Beyond business, Dr. Kalidindi contributes to academia with papers that apply machine learning and statistical analysis to topics like human decision-making and medical treatments. Engage with Dr. Kalidindi for pragmatic insights and proven results in data-driven business strategies.
<!—-><!—->
<!—->
<!—->
<!—->
<!—-><!—->
<!—->
<!—->
Dr. Phelps will be giving a talk 'A Behavioral Economics Approach To […]
<!—-><!—->
<!—->
<!—->
<!—->
<!—-><!—->
<!—->
<!—->
<!—->
The role of the Operating System in the era of modern AI […]